We want your move to Microsoft Dynamics 365 Business Central to take the smoothest route.
Before jumping head first into a project, read this first before making the switch.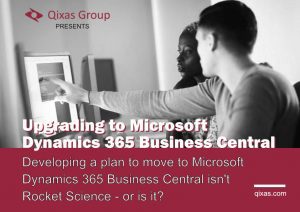 Develop a plan to upgrade to Business Central
We help you understand the what, why and how-to when transitioning to a new ERP software.
Download this eBook to find out:
Why your should choose Business Central as your ERP software
Business Central Deployment Options
Key phases in the Qixas Project Plan
Things to watch out for during project execution
Grab Your Free eBook Now!
"*" indicates required fields