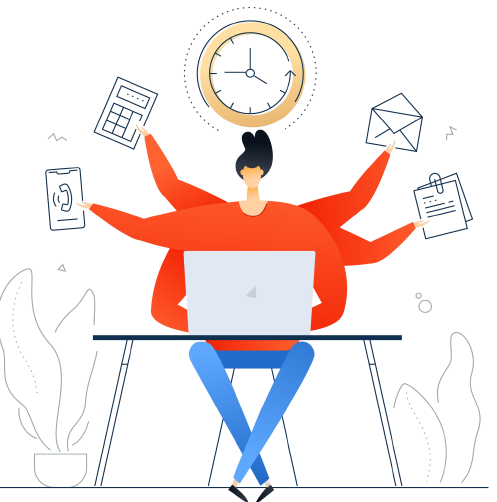 ---
We Help You Win At Driving Business Revenue
Take a more collaborative approach to ERP. We design and implement innovative business solutions tailored to you.
We are a Microsoft Dynamics Partner that has been around for over 2 decades
Qixas Group has been a trusted Gold ERP Microsoft Partner since 1998. We work with with thousands of organizations helping them uncover problems they didn't know they had. When you deal with Qixas you get a team of client strategists, business analysts, project managers, and developers who introduce you to best practices and fit them into your business needs.
---



What Success Looks Like
Our solutions fit the needs of businesses big and small.
⸻    Start using Business Central right now
Start Your Free Dynamics 365 Trial Now
---
Would you buy a car without test driving it? Well then don't buy an ERP without trying it out! Start with the Business Central test drive package - free of cost. You get:
A demo of Business Central to play around with for 90 days
The ability to setup your company data so you can use Business Central in real-time
Our on-demand Business Central Fundamentals class which takes you through how to navigate through the software and how to use key functional areas like finance, sales and customer service. (value of $199 USD)
A no-pressure call with a Microsoft Technology expert to review your demo experience.
September 12, 2023
At Qixas Group, as a Microsoft Gold partner, we're privileged to work with an array of Independent Software Vendors (ISVs)
[…]
September 12, 2023
Just as an elegantly tuned vehicle glides down the road with an optimal blend of power and efficiency, your Enterprise
[…]
September 6, 2023
In today's digital world, data is the lifeblood of any business. It drives decision-making, optimizes operations, and enables growth. Yet,
[…]
June 9, 2023
In an increasingly competitive business landscape, delivering a stellar customer experience is paramount. It's about understanding customer needs, personalizing interactions,
[…]
June 9, 2023
In this episode of the Q Spot, we dive into the exciting world of Microsoft's AI tools and answer questions
[…]
June 8, 2023
In today's digital world, data is the lifeblood of any business. It drives decision-making, optimizes operations, and enables growth. Yet,
[…]