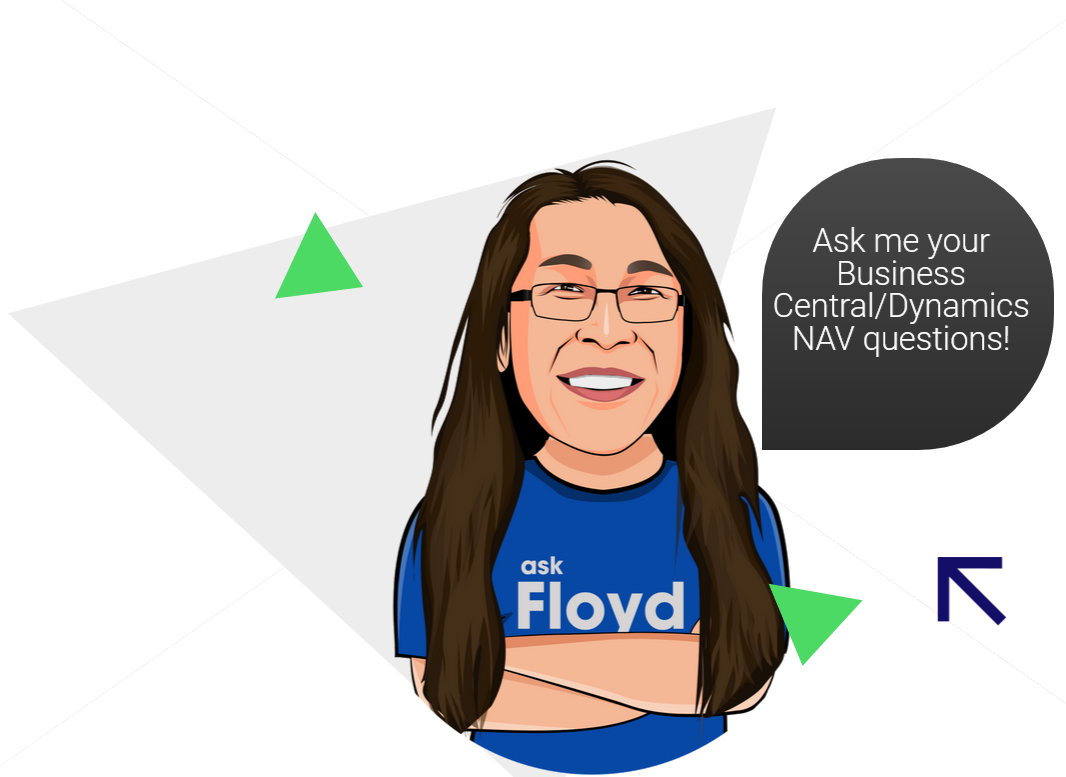 Do you have challenge you can't find the answer for? Ask Floyd.
There are 3 ways to get your answer:
1. Fill out the form below
2. Email askfloyd@qixas.com
3. Connect on Social
Who is Floyd?
Floyd Chan is a highly recognized world class leader in the Business Central/NAV platform space. He's helped thousands of customers in various ways throughout their Dynamics ERP journey.
Ask a Question
What we want to do is help more customers to get access to this knowledge, but he's super busy and always being asked a thousand questions from hundreds of people. Our website has a new place for you to ask questions.
Get Answers
We will make sure your questions get a response, and some of the best questions and responses will be featured on our website to help continue to educate more BC/NAV customers.
Popular Questions From Business Central/Dynamics NAV Users
1What tools help my development team get ready for Business Central?
I suggest looking into Object manager advanced( OMA). it is a fully integrated tool in Dynamics NAV/BC that can easily navigate from AL & C/AL codes, add prefixes in AL automatically, and can convert C/AL to AL directly from any NAV version. Object manager advanced performs three functions, which is to develop, convert, analyze, and deploy objects/codes during a development process. Unlike other platforms, you'll need to convert your codes to .TXT first before deployment, but with OMA you can work within your object because there is no need for export time, you are a few clicks from converting from C/AL to AL, and your file opens directly on visual studio codes. In previous versions, you'd need to thoroughly check, test, and compare your files before deploying them, However, OMA puts a stop to endless checking, testing, comparing before deployment. You'll just be able to merge all modifications and import to your customer database, and you can do all of it from NAV/BC. So no need changing from system to system.
2 I'm really excited for PowerBI. Is it easy to setup? Can you give me an example of how it's used in manufacturing?
Yes, Power BI Desktop is quite easy to setup and use. If you know your NAV/BC tables and fields you'll do great. Power BI is great for comparing Available Capacity to actual capacity used, expected costs to actual cost (both labour and material). Also, to report on variances by finished goods item, by production order or by period. You can use it to build manufacturing reports for most areas of production, you just need to use your imagination :-)
3How does the outlook integration with Business Central work?
You can use Microsoft Business Central with Outlook by installing the Business Central add-ins. Sometimes these add-ins will automatically be included as part of your new Outlook inbox after you create a business account. However, other times you may have to manually install the Business Central add-ins to your Outlook account. You can find them under the "Get Add-ins" page in Outlook. Once the add-ins are installed, you'll be able to access the Business Central features with ease on the Outlook ribbon.
4I am trying to figure out how to manage our warehousing. I would like some feedback on setting up bins and allocating stock.
Bins are setup at a Warehouse level. When goods are received, then we need to Put-Away. When goods are sold, then we need to Pick. Business Central is a very complex system by default. But when being guided, it helps make these complex issues turn into the solution that you need.
5We use NAV. I am trying to figure out a way to run a report that displays all materials in our system with specific perimeters like length, width, height etc.
You can refer to the "unique material records", the info is in the Item Unit of Measure table. From any Item Card, Navigate to the Units of Measure. This will open the Item Units of Measure page, show the necessary columns and remove the filter for the Item No. This will also show a list of all Items with their Height, Length, Width, Weight etc.. You can apply filters as needed.